Our dealership has a rock solid reputation of providing excellent service, support and satisfaction.
We pride ourselves on giving our customers the best service available, the best parts and accessories, and a staff that understands all aspects of our business.
Destination Powersports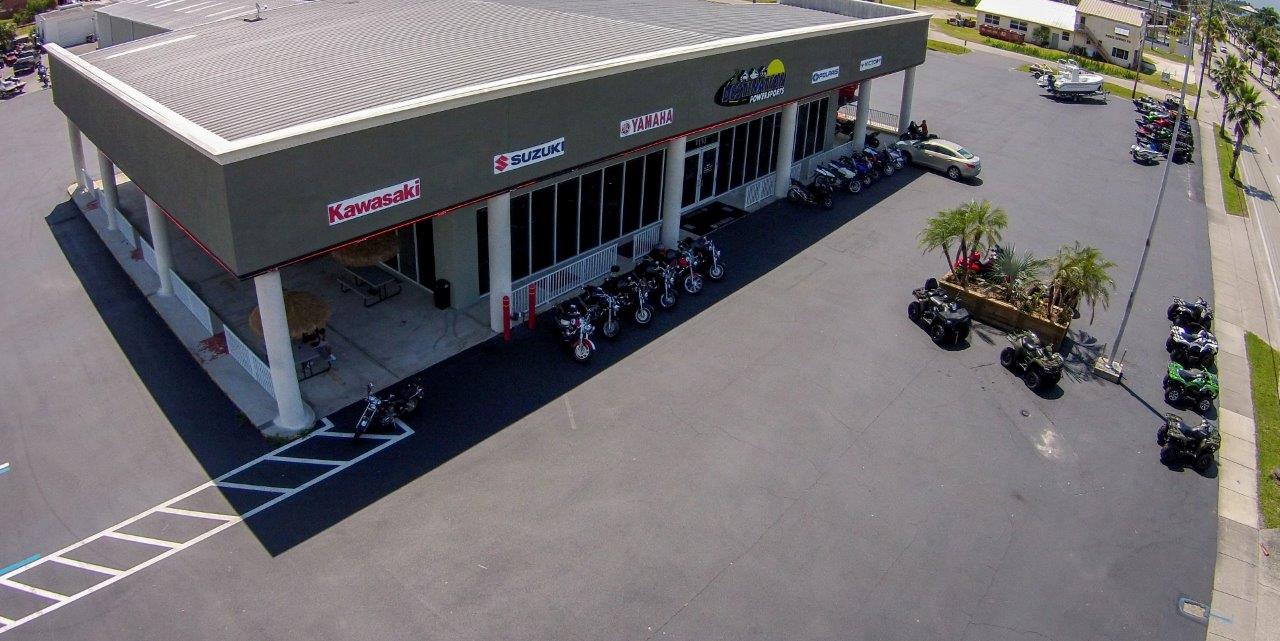 Destination Powersports is an authorized powersport dealership in Punta Gorda, FL. Along with a large selection of Kawasaki, Polaris®, Suzuki, Victory Motorcycles® and Yamaha, Destination Powersports carries a wide variety of pre-owned models.
Destination Powersports provides superior customer service and has an entire team that consists of professional sales members, finance experts, service technicians, and a knowledgeable parts and accessories staff to support you.
We pride ourselves on having well-trained experts that strive for customer satisfaction. Come in and visit our friendly, reliable, and experienced staff between the hours of 9:00 AM – 6:00 PM Tuesday through Friday and 9:00 AM – 4:00 PM Saturday or call us at (877) 887-7691.
Destination Powersports will help you maintain your ATV, motorcycle/scooter, UTV, PWC, jet skis or cargo trailer so that it runs for years. If it is having problems, we can diagnose and repair it! Schedule your service appointment today.
Our parts department also has the largest selection of high quality Kawasaki, Polaris®, Suzuki, Victory Motorcycles® and Yamaha parts and accessories in the area.
Fill out a parts request form to see if we have the part in stock, and if we don't we can order the item for you.
Quality products from Yamaha, Suzuki, Sea-Doo and Kawasaki and great service is what sets us apart.
Our service department specializes in financing, repair and maintenance on all makes and models and aftermarket part installation.
Destination Powersports
1110 Tamiami Trail
Punta Gorda, FL 33950
Toll Free: 877-887-7691
Phone: 941.639.2155 Fax: 941.833.2288
STORE HOURS
TUE – FRI 9:00 AM – 6:00 PM
SATURDAY 9:00 AM – 4:00 PM
MON – SUN GONE RIDING